From November 3 – 5, 2022, participants investigated how Austin leverages resources and partnerships to meet its growing demand for access, equity, programming, and connectivity through a carefully-curated itinerary in partnership with Austin Parks & Recreation and The Trail Conservancy. Attendees learned how Austin, with its 300+ parks, 225+ miles of trails, and 67 community gardens, provides high-quality parks and programs to all of its residents despite such explosive growth.
Austin's Parks and Recreation Department has a rich and growing network of nonprofit partners assisting in the design, development, and programming of its parks. Tour participants learned about Austin's innovative approaches to tackling complex equity issues and histories of under-told stories. The tour maximized networking opportunities with fellow park professionals while hearing from a diverse mix of local voices.
Thursday, 11/3
Friday, 11/4
7:30 AM Bus departs hotel + Orientation
8:00-8:45 AM Breakfast at Rosewood Neighborhood Park Dolores Duffie Recreation Center

Opening Session: Cultural History of Rosewood, Equity Assessment, Placemaking Efforts

9:00-9:15 AM Notes for Notes Recording Studio
9:45-10:15 AM Tour Patterson Neighborhood Park
10:45-11:30 AM Oakwood Cemetery and Chapel
12:00 – 1:00 PM Lunch at Camacho Activity CenterFocus on Natural Resources, Programs, and Grassroots Organizing
1:00-2:00 PM Kayaking, Canoeing, (optional) or Walking Tour East side of Holly Power Plant Lakefront Trail and Area
4:30-5:30 PM Waterloo Greenway Park Tour

Focus on Innovative Partnerships and Programming

5:30 PM Walk to Symphony Square
6:00 – 8:00 PM Reception Buffet Dinner Symphony Square
Saturday, 11/5
Park Partnerships
Austin's robust cadre of park and trail partners are creating unique and sustainable approaches to cross-sector partnerships. Learn about effective partnership advancements, such as the PARKnership Program, whereby community members and business partners can adopt their park, participate in volunteer days, propose enhancements at their local parks, and donate resources.
Natural Spaces and Greenbelts
Learn how Austin is protecting its natural features and connecting its communities via trails and gardens as part of its new long-range plan. See first-hand how Austin ensures that every child across the entire city has opportunities to engage with nature.
Equity, Diversity, and Inclusion
Gain knowledge about the city's creative, data-driven approach to provide access to parks for everyone and the associated challenges of serving diverse residents with differing interests and income levels in order to achieve the city's ambitious equity goals.
Historic Preservation and Re-Interpretation
Discover Austin's diverse programming through a lens that explores the city's history of segregation by way of its parks and public spaces. As the city grapples with its difficult history and its rapid growth, it aims to provide access and programming for all by learning from its past while being proactive about addressing gentrification, equity gaps, and homelessness in the future.
Listen
Hear the splashes and feel the life of Barton Springs Pool.
WATCH
See the monarch butterflies of Waterloo Greenway.
Stories
Read three unique experiences captured by attendees of the tour.
Sponsorship Support Provided By:
Lead Sponsor:
Supporting Sponsor:
Friend:
Host City Partners: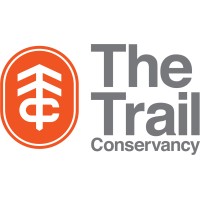 Sustainability Partner:
CapMetro